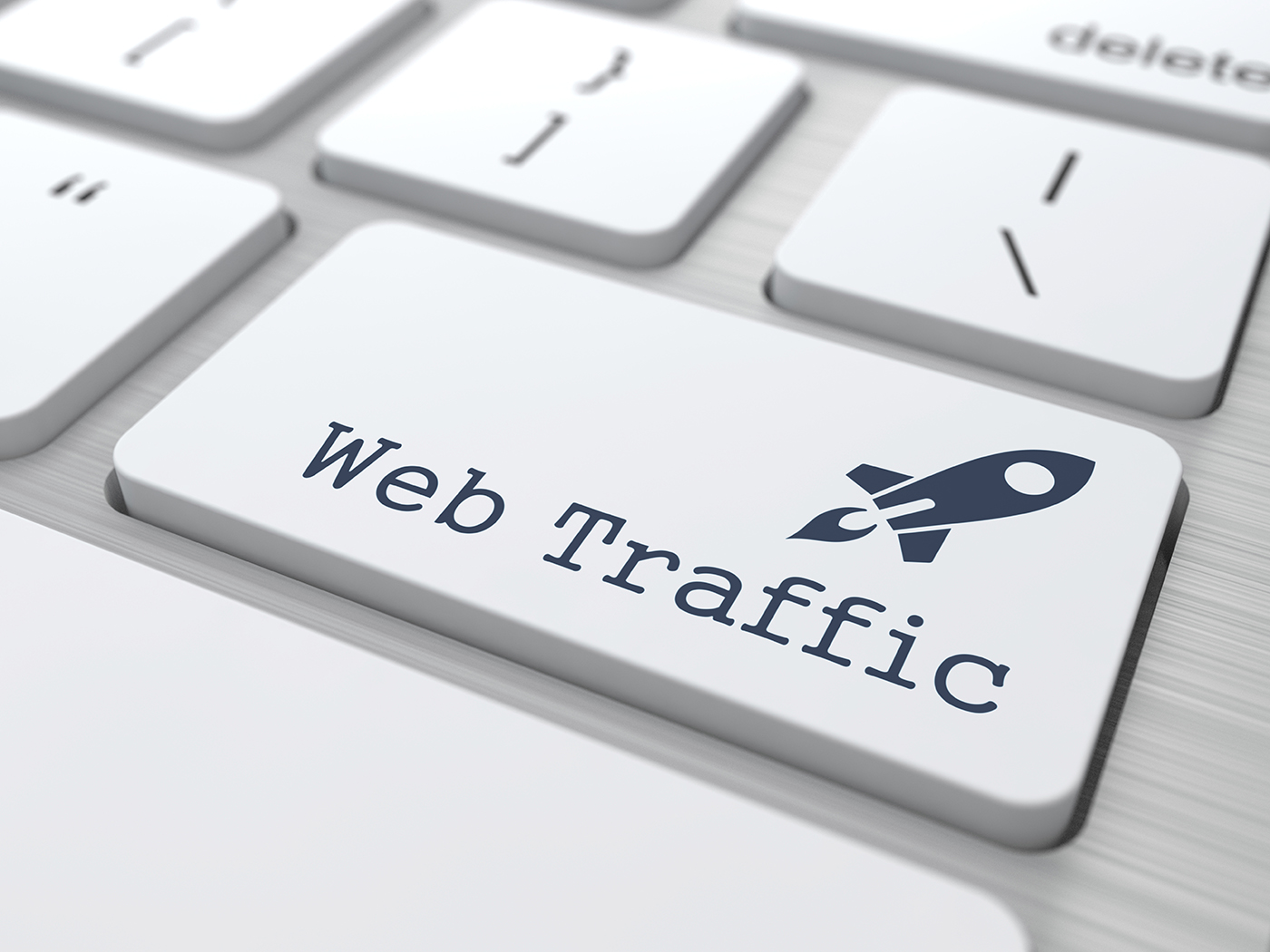 Having a brilliant website is essential for your business. However, what would you do with that if you are not receiving the desired number of traffic on the same? This is the reason business owners always try to obtain traffic to their website so that they can increase their sales. There are lots of ways available on the web to increase traffic to your website. You must be sure that they are useful, and you are spending your time and effort for something really functional.

Here are top 10 techniques to increase the daily rate of traffic to your website so that you can have higher conversion rate and better ROI or return on investment.
1. Offer Free and Unique Content
People love to read contents that they can access for free and that provide them original and unique information. Make sure your contents are of superior quality than your competitors. Your readers should feel it really useful and recommend your pages to other viewers as well.
2. Have Content with Keywords Related to Your Topic
Make sure that the keywords you are using in your contents are related to your topic of business. This will help viewers to search and find your website easily.
3. Have an Impressive Design
Visitors loved to visit the website which has an impressive design. Not only that, if they found a page attractive, they will visit it repeatedly whenever they want a similar service.
4. Submit A Sitemap.xml File to The Major Search Engines
Make sure that all the major search engines, including Google can index your website easily. You need to submit sitemap.xml to them for this purpose.
5. Submit Your Articles to Other Websites
Let the viewers know what you have on your website to offer them. Submit your articles to other websites and web directories so that the readers can read them and feel interested to know more about your services or items and visit your website.
Related Reads: 25 Ranking Signals Google Use to Rank Websites in Search Results
6. Link Exchange Process
This is one of the popular and effective ways of increasing traffic. Exchanging or trading links with other websites can help you to get a good flow of traffic on your website. However, you should choose similar and higher-quality websites to exchange links.
7. Leave Comment On Boxes
Visit the blogs written by someone else, which is related to your business and do not forget to leave a comment below the same with the link to your website. People, who are reading that blog, will read those comments too. They may feel interested in viewing your website once. Your job is done.
8. Control Your Social Media Accounts
Use your social media accounts to let your friends know what you are posting on your website or blogs. Connect your website with your Facebook and Twitter account and let the whole world know what is going on your website.
9. Participate On Online Communications
There are lots of websites that allow the readers to post messages, comments, give answers to questions or ask questions. You can post your messages there with the link to your website as a signature and let the other readers see that.
10. Provide Freebies to Your Viewers
You should try to attract your visitors by offering them some freebies on your website. Give them wallpapers, e-books, demos that have information about your business. This will help the viewers to feel interested about visiting your website and ask for more.
There are hundred ways of getting the huge number of traffic to your website. You must know which one is a legitimate one and can offer you genuine help. You can attend the SEO training Chandigarh to get good knowledge about the same. Your aim should be obtaining as much traffic as you can through some legal way. You should not apply anything that is banned by the search engines and get the punishment from the same.